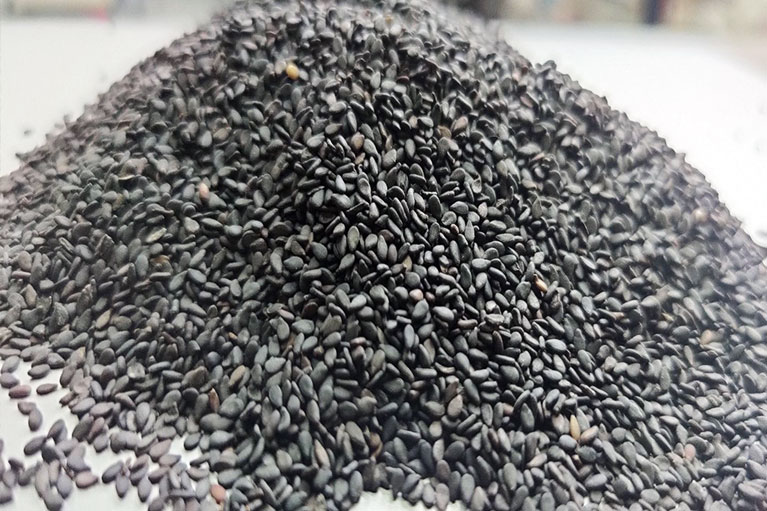 Description
Sesame seeds can be year-round produced in Myanmar. Over 120 thousand MT of surplus sesame seeds after local consumptions have been exported yearly. As black sesame (science) seeds produced in Aunglan township, Magwe region, is the origin of Japan and famous in good quality. Japan has mainly imported that kind of quality. The quality of black sesame seeds produced in Ngaphe is also popular like black sesame (science) seeds.
China has imported largest quantity of Myanma sesame seeds through Muse, Myanmar-China border area. Myanmar white sesame seeds has been purchased by the countries such as Japan and Korea and black sesame (science) seeds and blue sesame seeds have been purchased by the countries such as Japan, Taiwan and China, Myanmar has exported 25 thousand MT of sesame seeds to Japan in 2007. The trade of sesame seeds across the world is over 800 thousand MT, in which Myanmar shares 15% of Global sesame trade.
As Myanma sesame seeds are in good quality and free from dust, sand, dirt and other admixtures and also free from pesticide residue, it is very popular in the world and Myanma sesame seeds has been tried to have more production to enable to export yearly increasement. Currently, 33 private companies are exporting the Myanma sesame seeds.
Myanmar sesame seeds has been exported yearly to the countries such as China, Japan, Singapore, Korea and Malaysia. Myanmar increases its exportation to India, Thailand and Vietnam in 2007-2008 and to Bulgaria, Netherlands, Philippines, and UAE in 2008-2009 respectively.